BELOW SOME PHOTOS OF THE KILLER KLOWNS VS VAGABOND BOYS SEPT 16-06. THE KLOWNS WERE NOT WEARING MATCHING JERSEYS.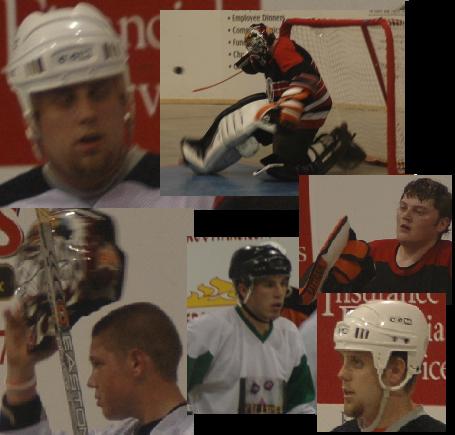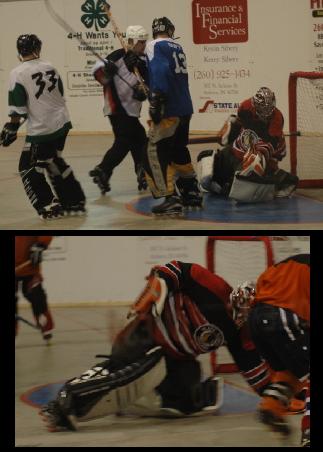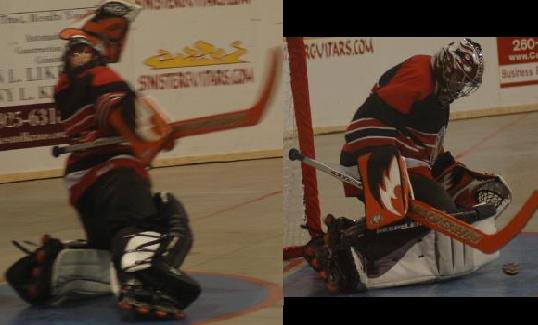 KILLER KLOWNS VS. VAGABOND BOYS 2006 AT THE CCC. KLOWNS HAD NEW JERSEYS WITHOUT LOGOS YET. (BELOW)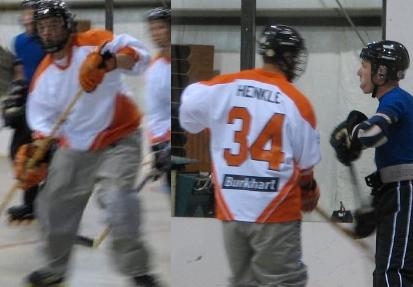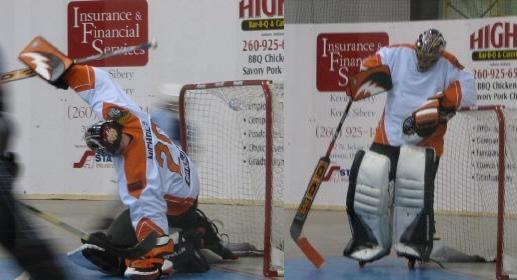 2005 PLAYOFF PHOTOS FROM 2-1 WIN OVER THE FALCONS HOCKEY CLUB IN ROUND 1. KLOWNS LOST TO TEAM MISSION IN THE BEST KLOWN GAME OF ALL TIME IN ROUND 1. THE TEAM WENT TO THE CCC IN AUBURN INDIANA AND WON A CHAMPIONSHIP AFTERWARDS. (BELOW)
(Below) SAVE BY THE DEVILMAN! Round 1 vs Falcons.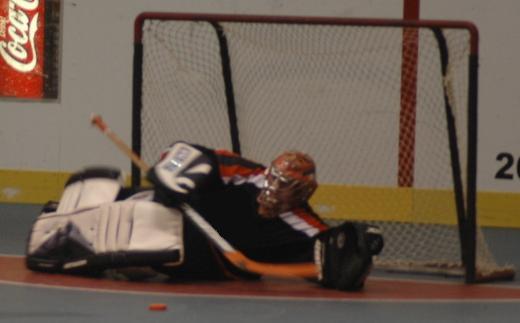 (Below) Andy awaits the next shot as Corey Henkle aids in defense