#35-Doug Teskey-King of Klowns
The Killer Klowns have nominated former UHL Allstar and Komets goalie Doug Teskey as the 1st retired Killer Klown. Dougie was a big part of the inagural season of the Killer Klowns. He took off the pads during the summer to stay in shape and have some fun with friends by skating center in rollerhockey. He is better known as the Komets 1st UHL Fan favorite since the Komets left the IHL. Doug chose to take time out and bring in some of his Komets teammates to help Brandon West's new team at the Plex. Doug and crew found out that even a simple game like roller hockey is still a tough game. Despite the bad record Dougie was a mainstay on the Klowns roster and was one of few who made every game. Just like his memorable saves for the Komets he was a sniper. His most memorable comment came after he lit up the opposing team's goalie by scoring 5 goals in the first game,"goalies are secret snipers, eh westy?"..the Klowns went on to lose that game along with every other one. Doug proved that season that he is an all around hockey player. He is soley missed by all the Klown players as a memeber of the Komets as well as the Killer Klowns. Good Luck in either Toledo or Germany Doug...There is always a spot for you in Fort Wayne, your second home. So he is an easy choice for the first retired number and hall of fame inductee. Killer Klown forever and hopfeully again:Doug Teskey.

Keep up with Dougies Pro Career here:
http://www.hockeydb.com/ihdb/stats/pdisplay.php3?pid=27803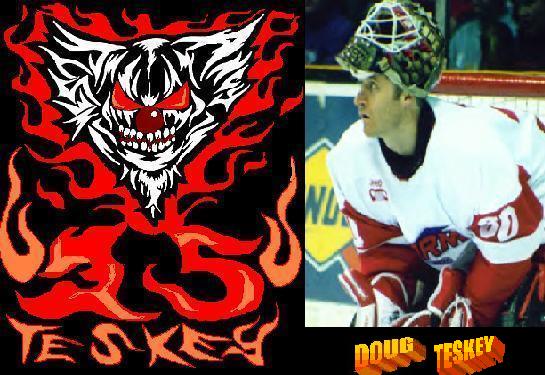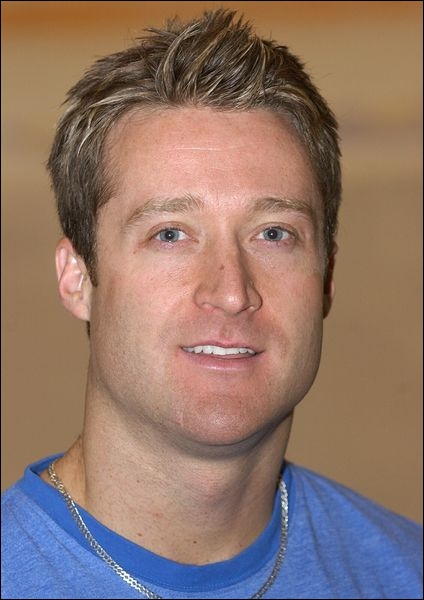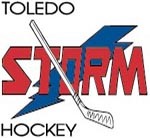 # 2 DEREK DENNON
The # 2 shall never be worn again in homage to the late Derek Dennon for his play in the Killer Klowns 1st ever season. We pay respect to a great young man who is no longer with us. Forever in our hearts. A huge part of the history of the Killer Klowns.